Program 2
Discover
the SUPERHERO in You
PUBLIC SPEAKING * PERSONALITY DEVELOPMENT * HEALTH & FITNESS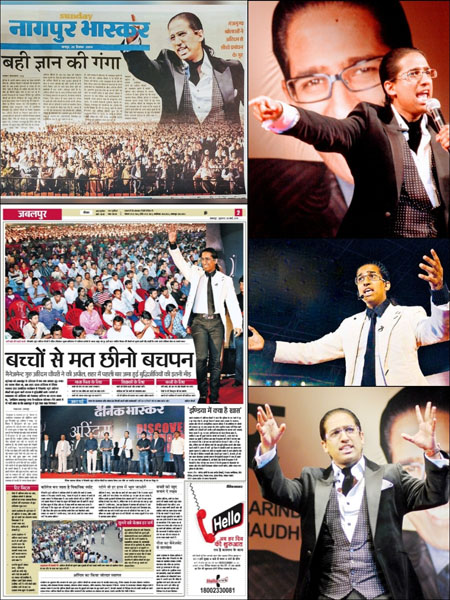 He has been invited to train and inspire the Indian Armed Forces, the Central Armed Police Forces, the Delhi Police and the Civil Services Officers of the IAS and IFS amongst others! From CEOs to Entrepreneurs, from Success Icons to Celebrities, from Rural and Social workers to People Living With HIV/AIDS; Arindam has personally trained them in areas of Leadership, Management, Economics & Strategic Vision.
5 sessions of 45 minutes each by Dr. Arindam Chaudhuri
Can be purchased only upon purchase of PROGRAM ONE. If you purchase both the programs in one go today itself you can get this program for a discount of Rs.5000/- i.e. you can get both the programs for Rs.22,500/- only. In fact if you buy these two programs today itself you are eligible for a whopping Rs.7,500/- discount on the third program which further makes you eligible for the 4th program entirely free of cost. It basically means you can get all the 4 programs worth 90,000 for a sum of 30,000 only!!
The crucial Job Skill every employer is looking for - COMMUNICATION!
The World-Class Public Speaker
Dress to Kill
Actions, Body Language & Voice Modulation
The Game of Words
Crack that interview & get your Dream Job!
Influence People, build lasting relationships and become the Superhero of Sales & Negotiation
Reengineer your Health & Fitness levels to gain a Limited Edition Personality
ADDITIONALLY ALSO GET
a FREE Copy of
DISCOVER THE
SUPERHERO IN YOU
Such insight and depth is absolutely amazing.
- Miss Universe - Sushmita Sen
A book that will additionally help you to understand the benefits of the following with the help of exemplary examples taken from your favourite Superhero characters:
Will Power
Knowledge
Honesty
Humbleness
Service
Team-Work
'Discover the Superhero in You' by Che Kabir Chaudhuri is the official sequel to Dr. Arindam's book 'Discover the Diamond in You'!
PRICE: Rs.15,000/- plus GST
Inclusive of test and PDF CERTIFICATE on completion of the course.
All classes will be delivered online.